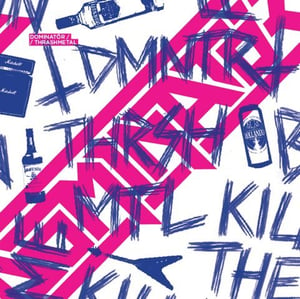 €

10.00
Februari 3rd 2012 is a date already underlined in metal history books. Crash Landing has released Dominatör's magnum epos: "Trashmetal" on 12" vinyl.
"Als je deze straks niet hebt, heb ik medelijden met je"
Over the top artwork done by Arthoer. And he did an amazing job.
First 50 orders get a DIY dominator lighter.